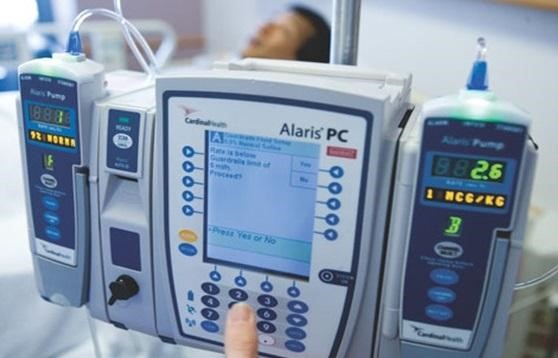 Typically, an electrical device used to administer fluids, medication, and nutrition into the body, an infusion pump plays a vital role in caring for a wide variety of patients. Here is a list of different kinds of infusion pumps and what they are best suited to deliver.

Smart Pumps

As one of the newest infusion pumps available, the smart pump is an innovation designed to save lives. It alerts the user when dosage errors occur, harmful drug reactions are possible, safety limits are exceeded, or air tubes are blocked.

Home Infusion Pumps

Certain people may need to use infusion pumps on a regular basis at home. Individuals who are fighting cancer, diabetes, congestive heart failure, rheumatoid arthritis, bacterial infections, or dehydration conditions may need to use pumps in their home.

Stationary Infusion Pumps

These pumps are designed for bedridden patients who are struggling with complicated, long-term diseases. Typically, these individuals require constant nutrition and IV medication.

Mobile Infusion Pumps

Ambulatory infusion pumps are designed to serve the needs of people who are suffering from chronic, debilitating diseases. They rely on these pumps to administer medications throughout the day while going about their business in between.

Large-Volume Infusion Pumps

These pumps are typically used to deliver nutrition to a person using computerized pumps. Rates can be changed as nutrition or medication needs vary throughout the day.

Small-Volume Infusion Pumps

Otherwise known as syringe pumps, these small volume pumps deliver lower doses of things like hormones on an as-needed basis.

Specialty Infusion Pumps

The three types of infusion pumps are insulin infusion pumps, enteral feeding pumps, and implantable infusion pumps. These are typically used for special-case home care patients.

Each different kind of infusion pump may deliver medication, nutrition, or hydration at different rates for various purposes:

• Intermittent infusion pumps will deliver a set amount of medication over a period of time based on a doctor's prescription.

• Continuous infusion pumps will deliver medication over the course of a whole day in small amounts, depending on prescription requirements.

• Patient-controlled infusion will turn over some level of control to the patient, typically to regulate pain. Usually, upper limits are set by the doctor so that overdoses do not occur. Time and dosage are controlled at the top levels but can be administered as needed.

• Total parenteral nutrition infusion bypasses the alimentary canal while delivering nutrients or medication through an IV.

For more information about infusion pumps as well as pricing and availability, check out Coast Biomedical Equipment.