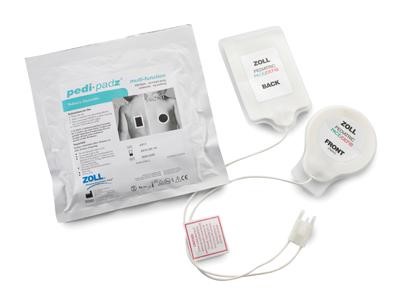 People today benefit from modern medical tools that save lives on a daily basis. Defibrillator electrodes are used by emergency healthcare workers and other medical professionals to revive a stopped heart in a medical emergency. The electrodes are also used for cardiac monitoring and to treat life-threatening cardiac dysrhythmias. Read on to learn more about these lifesaving tools.

Physical Characteristics

Defibrillator electrodes come in a variety of shapes that are designed for different applications. The electrodes themselves are composed of a synthetic plastic wrapped around a conductive material. Some electrodes are designed specifically for use with the traditional metal paddles that most people have seen depicted on television and in movies. Newer types of resuscitation electrodes are self-adhesive pads that are placed on a patient in the same way that a sticker is applied. Electrodes are available in sizes suited for people of all ages.

Electrode Setup

Self-adhesive electrodes come as an attached pair. Wires extend from each pad, and they meet at a connector that attaches directly to a defibrillator machine. Professionals place the electrodes on the patient's body so that the pads and heart have an essential "line of sight." Depending on the reason for using resuscitation electrodes, they may be placed in an anterior-posterior scheme or an anterior-apex scheme.

The anterior-posterior scheme is used for patients who need to wear the electrodes for a longer period of time. In this setup, one electrode is placed on the lower part of the chest and the other is placed on the patient's back behind the heart. The anterior-apex scheme can be used for long-term monitoring as well as defibrillation and cardioversion. This setup has one electrode on the right side of a patient's chest below the clavicle and the other on the left below the pectoral muscle.

How They Work

Regardless of the setup, the electrodes work by channeling electricity from a defibrillator machine. It produces the electrical current that's necessary to restart the heart. Electrical current moves from the machine through the wires and across the heart muscle. Because the pads have optimal positions near the heart, the muscle should react by producing a regular heartbeat. It's possible to continue with additional surges if necessary. The pads spread the electrical current out so that it only impacts the heart.

A Lifesaving Tool

Lifesaving devices like resuscitation electrodes play an important role in modern medicine. Coast Biomedical Equipment and other reputable sellers provide quality medical supplies that prevent deaths every day.