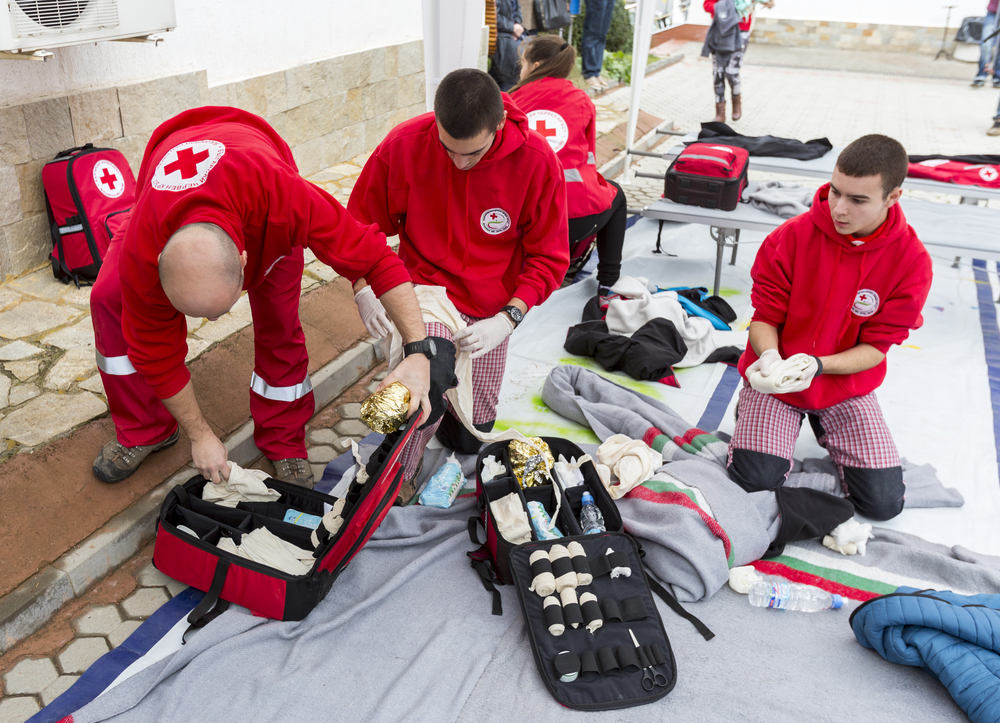 Hurricanes, earthquakes, floods and tornadoes happen all the time in the US. EMS personnel are trained for it, but when it happens there can be chaos and treating effected individuals can be problematic. Many EMS devices use power, and can be damaged by water, high heat, cold and humidity. Special care must be taken to ensure that your device works correctly and is not damaged in these situations.
Watch out for water damage- Water can be your worst enemy in a disaster. It can make reaching your patient nearly impossible. It can contaminate your sterile environment, and it can be very dangerous when using electrical equipment. When using any equipment when water is present use extreme caution. Never plug a device into a wet outlet, or use the device while wet. Use a dry cloth to wipe your equipment regularly. Keep medical devices in plastic containers. Get your patient to a dry area, then use the electrical equipment.
Use caution to keep equipment from falling – During a natural disaster beware of falling debris and high winds that could cause your equipment to fall and break. Keep one eye on your environment and the other on the patient to ensure both your safety.
Beware of inaccurate readings in some devices, and loss of function with others- Heat and humidity can damages blood glucose meters and test strips. There are specific storage temperatures required for burn treatment and skin substitute products. Even disinfectants and sterilants could be rendered unusable if the temperature rises to high. Specific refrigeration requirements can be found in the manufacturer's instructions and on the product labeling.
Maintain a sterile environment- his can be the most difficult of all. Your sterilizing equipment and liquids may not be usable, and your water supply may be contaminated. If you are in doubt test using strips, or boil water for at least one minute to kill most organisms. You can use bleach or alcohol to disinfect the area, but use care to avoid recontamination. All sterile packaging must be kept dry and intact. If it's not then don't use it. If using stored water proceed with caution. Some fire truck storage tanks and previously used bottles will contain contaminants.
Until your supply has been confirmed safe stick to sealed bottled, or boiled water. Treating water with chlorine tablets, iodine tablets, or liquid bleach will not kill parasitic organisms.
If you are using a liquid sterilant or disinfectant solution make sure that its effective using the manufacturer supplied test strip or monitoring device.
Providing emergency care during any type of disaster is extremely difficult. Your skills and experience will be put to the test, and even with the utmost care your equipment may get damaged. After the disaster be sure to check all your equipment thoroughly. Coast Biomedical can help by running full diagnostics, servicing equipment, and repairing any damaged equipment. If any equipment is damaged beyond repair, we can also offer replacement equipment both new and refurbished.