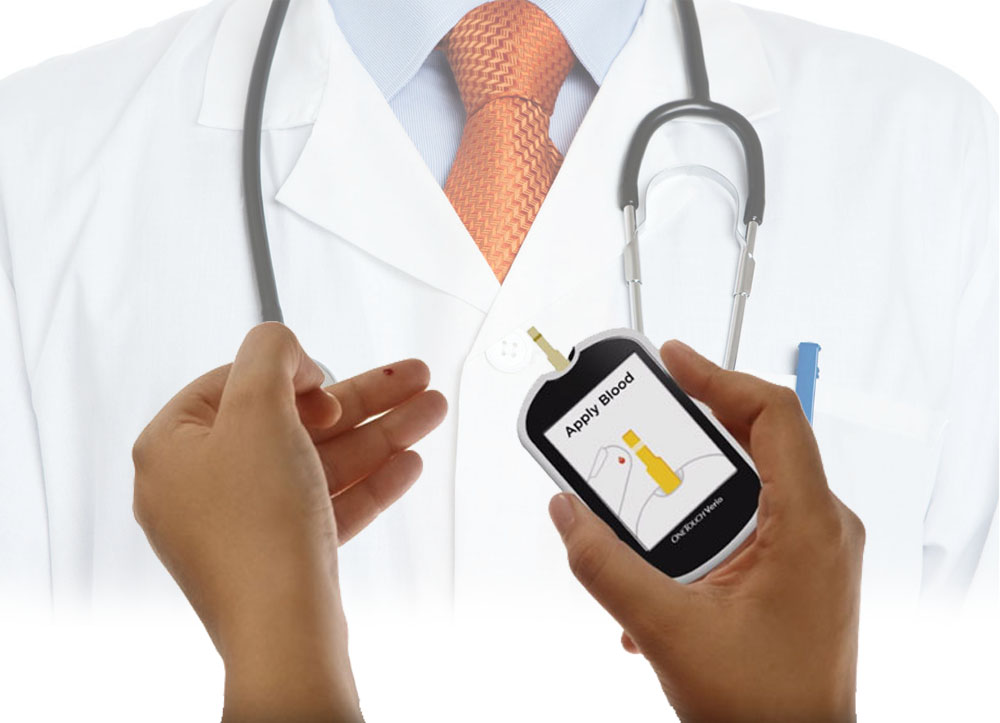 Glucose meters are the most commonly available instruments to manage hyperglycemic and hypoglycemic problems. They help diabetic patients analyze blood glucose and adjust insulin levels. Regular glucose level monitoring saves lives and helps in disease management. In fact, the American Diabetes Association recommends regular use of self-monitoring blood glucose devices to patients. Getting an accurate measurement is, however, a key factor towards managing the problem, especially during an emergency. Some of the problems encountered during monitoring glucose levels include:
Using a handheld device:
Patients using at home glucometers use it to monitor their own glucose levels, but professional point of care meters are used in a professional setting- they are an important component of emergency medical equipment kits in emergency departments and ambulances. There are several studies to prove the accuracy of these devices could be suboptimal in actual emergency situations. In fact, if Type I diabetes patients use an inaccurate meter, we would have around 300,000 people suffering from hypoglycemia every year. To minimize errors, EMS professionals suggest calibrating glucometer results with venous samples. Using different brands of test strips can also affect results. EMS personnel suggest using test strips recommended by the manufacturer and obtaining samples as per manufacturer instructions.
Contamination:
This is a huge but often unrecognized reason for inaccurate measurement. Opening the container, and improperly holding test strips can lead to contamination. Similarly, touching unused strips can also lead to contamination. To minimize contamination, wipe the swapped area dry with a gauze pad after swabbing the sample finger. For added precaution, wipe the first drop of blood and take samples of the second drop. This is likely to be less contaminated with alcohol and residual dirt.
Looking for biomedical equipment? Contact us to request a quote…