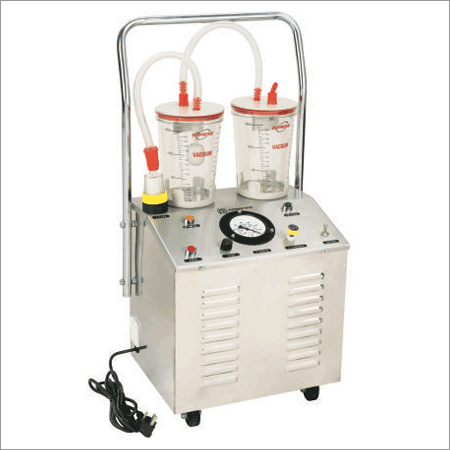 A suction machine is a simple apparatus which carefully removes debris from throat using vacuum. It is useful in aspirating fluids and vomit from esophagus as well as wind pipe. It is popularly available among medical equipment online.
How does it work?
A suction tube, also known as catheter vacuums out debris from throat into a bottle.
Benefits of Suction Machine
1. Tracheotomy
It is a surgery of windpipe where a tube in inserted in the larynx to facilitate breathing. A suction machine removes mucus and other fluids which disrupt flow of air. This surgery is performed on adults as well as children. Suction machine plays an essential role in treating patients with tracheotomy.
2. Portable
Refurbished Suction units are developed in such a way that they can be easily moved from one place to another. Portability of suction units advances medical service providers to help patients at various locations. It has been recently noted that tracheotomy patients install a suction unit with the help of a care giver at home.
3. User friendly
Refurbished Suction unit is comfortable for a qualified user to operate. A medical officer can use this machine with ease after reading the instructions carefully. Caregivers can easily understand and operate this instrument with proper sanitary considerations. One must wash hands and wear gloves while operating a suction unit.
Availability- Where to buy from?
Suction machine is sold among medical equipment online. There are two popular models available-
Impact 325 Suction Unit Refurbished
Devilbiss Vacu-Aid Qsu Suction Unit New
You can purchase a suction machine online for enabling caregivers to provide better services to patients. It is easy to use, user friendly and portable.