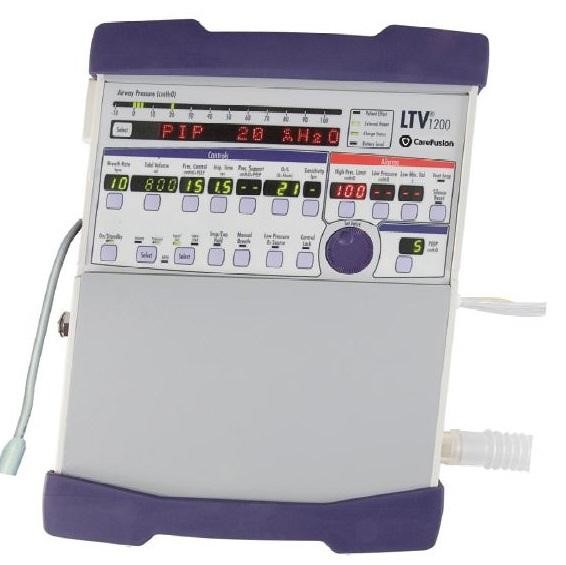 A transport ventilator is a medical device used to help individuals who have trouble breathing on their own or who may need additional help with maintaining sufficient oxygen levels due to illness, trauma or congenital defects. Additionally, these devices are often used in emergency situations, taking the place of manual ventilation, when medical personnel transports injured patients to a trauma center.
Benefits of a Transport Ventilator
Mechanical ventilation in a transport situation provides a steady source of oxygen that allows emergency crews to focus on stabilizing inured patients and address other issues such as head trauma, broken bones and even life-threatening situations.
The newest generation of these ventilators is lightweight as many are designed for people who wish to remain mobile while being treated for a medical condition. Some models are also designed for use by doctors, nurses and other medical staff when transporting patients between facilities. Most units have a flexible breathing circuit, a control system and an alarm. Power is supplied by one or more internal batteries or an external battery, and some also have an electrical plug-in option.
Portable ventilators deliver a mix of oxygen and ambient air to patients. Volume, frequency and the oxygen-to-ambient air ratio can be adjusted by the controls. Depending on the unit, some ventilators completely control the rate of a patient's breathing while others allow patients to breathe independently yet still with the aid of the device.
Hospital and Home Care Use
In a hospital situation, portable ventilators are used in situations when taking patients off a fixed ventilator can pose a problem, such as when patients are brought to the operating room. They are also often used when patients undergo medical imaging where a regular ventilator could interfere with the operation of the imaging device.
Devices manufactured for home care or long-term use by patients are simpler versions than those manufactured for emergency care or in-hospital use. Individuals who use them in a home setting receive training and detailed instructions on how to use the devices so that they can adjust and reset ventilator settings.
Maintenance
Knowing how to perform basic maintenance on portable ventilators is also important. Coast Biomedical Equipment performs routine preventative maintenance as well as repairs on all types of ventilators ranging from simple units to the most complicated. In addition to normal maintenance performed by users, ventilators should also undergo an annual preventative maintenance checkup to ensure smooth operation and avoid breakdowns during emergency situations.
Whether used in an ambulance or in an emergency room, these ventilators will ensure patients get the respiratory care they need.