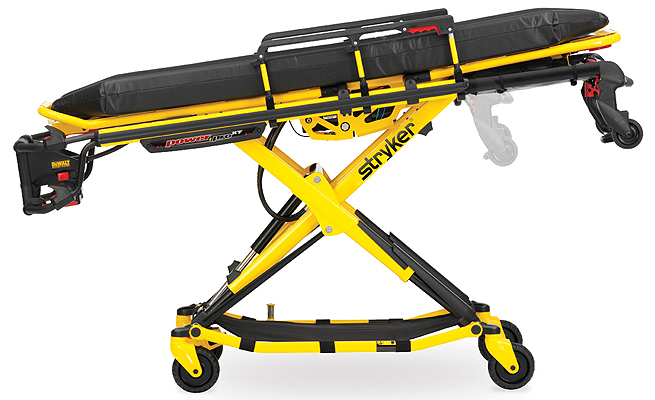 There are different cots and EMS stretchers available among ems equipment. The two popular names among EMS stretchers and cot sale are Stryker and Ferno. We provide an analytical review of Stryker Power Pro Xt with Ferno Power Flexx Cot to help you make your purchase decision.
You can select the one that justifies use and utility of the same based on this review.
STRYKER POWER PRO XT COT REFURBISHED
It reduces spinal load by easing movements of lifting, lowering, bending and carrying.
It is hydraulically powered which enables easier and safer movements.
It provides manual back up in case of power loss.
It retraces cot in the position of head for more comfort.
Battery is mounted near the foot end which makes it easy to access.
It offers high speed automatic retract feature which decreases load and unload time.
FERNO POWER FLEXX COT REFURBISHED
It supports 700 lbs weight.
It is easily operational at night with reflective labeling.
It provides advanced power back option with in-fastener charger.
It charges battery automatically every time you lock in the cot.
It provides comfortable movement to the patient reducing the chance of back injuries.
It provides stability with the help of hydraulic actuator unit.
Both Stryker and Ferno are well known brands in ems equipment sale. They are offering high quality cots ranging in their features. The cot and company which suits your needs most might vary from time to time as it varies from hospital to hospital.