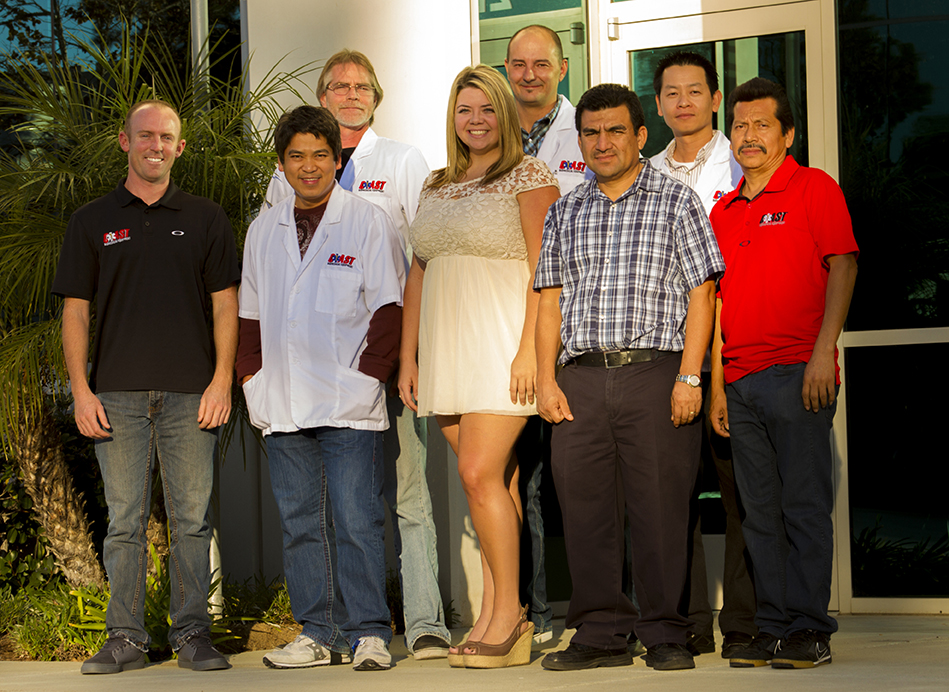 With a combined 40 years of experience in the emergency medical equipment industry, Coast Biomedical Equipment has what it takes to support small private EMS providers to entire municipalities.
Based in San Diego, CA, Coast has assembled a highly trained team of factory trained and certified  biomedical technicians with extensive experience working on major device brands, as well as with distributors, to ensure that all work performed adheres to manufacturers' standards. In addition to manufacturer certifications, our technicians also carry the title of Certified Biomedical Equipment Technician (CBET) which is certified by The International Certification Commission(ICC) and The United States Certification Commission(USCC) for Clinical Engineering and Biomedical Technology.
BIOMEDICAL EQUIPMENT REPAIR
Customers from all over the United States send equipment to our medical equipment repair service center in Southern California. We offer a high quality, low cost alternative to factory repairs and we get them done so you can get your equipment back in service.
EMS EQUIPMENT PARTS, ACCESSORIES AND SUPPLIES
We offer a variety of cables, supplies and accessories used with biomedical equipment. You won't need to arrange multiple vendor accounts to restore functionality to a single piece of equipment.
RECONDITIONED EMS EQUIPMENT
We procure used equipment then refurbish it to factory specifications. Once the equipment meets our high standards, we make it available for sale as Recertified Equipment. Our customers save a significant amount of money by purchasing Recertified Equipment instead of New Equipment. Give us the opportunity to show you what we deliver in value, quality, reliability, and response times.
Coast Biomedical services many of the popular hospital and EMS devices or equipment from yearly preventative maintenance checks to full device overhaul. All of the work is done at our San Diego biomed facility where our factory trained technicians perform function tests to determine the route of the problem while also inspecting the device for any physical damage.
A specialist in new and refurbished equipment, Coast works with leading manufacturers like Allied Healthcare Products, Alaris Medical Systems, Philips, Physio Control, Welch Allyn, GE, Impact Instrumentation and Zoll. We offer an assortment of the products you need throughout your career or for your entire EMS Department. Our wide range of product categories includes: AEDs, Defibrillators, EKGs, Infusion Pumps,  Patient Monitoring Systems, Suction Units, Ventilators, Stretchers and Cots. Coast Biomedical Equipment offers over 30,000 name brand products, including its own private label brand items that feature a combination of quality and price to help our clients get the most out of their EMS spend.
Coast Biomedical Equipment is by far our favorite company to do business with. We are a very large ambulance company with locations all over the state of Texas and Coast Biomedical services all of our cardiac monitors, ventilators, iv pumps, suction units, and AED's. Coast does an amazing job and has some of the best pricing and a very quick turn around time for our equipment service and repair. We have also purchased a lot of equipment from Coast and they have always come through with amazing pricing and quality for us. We have tried several companies in the past but none have been able to give us anything close to the pricing and attention Coast has and because of that Coast Biomedical is the only company we use. Gina Smith- Allegiance Ambulance
Call (888) 682-1941 or Email us below!